You're Going Places
Plan Ahead for Construction Impacts
The university continues an aggressive construction schedule.  Learn about major construction projects and specific impacts to traffic, CABS, and pedestrians.
Construction Phasing MapsSign-Up for OSUGo Text Alerts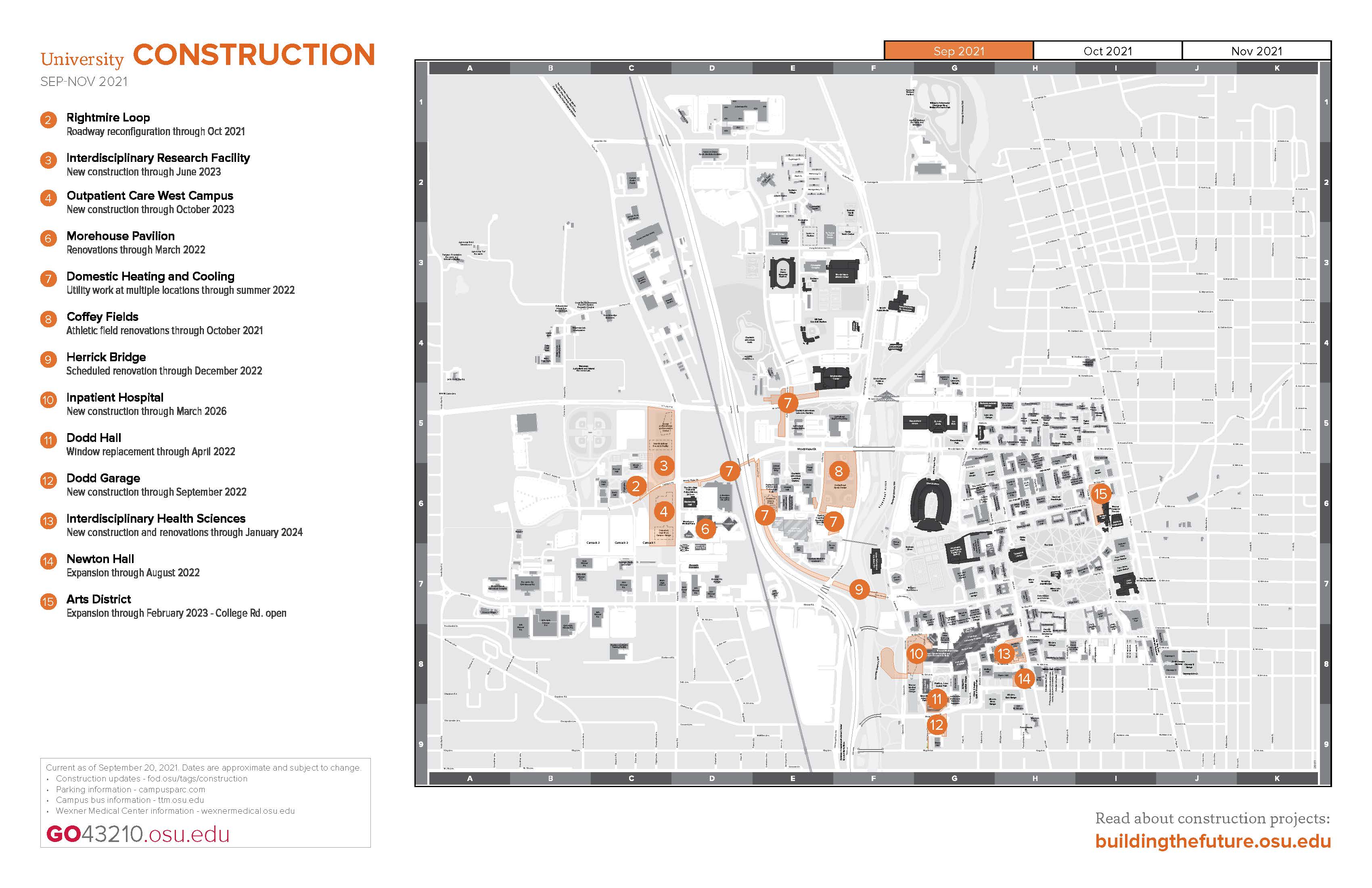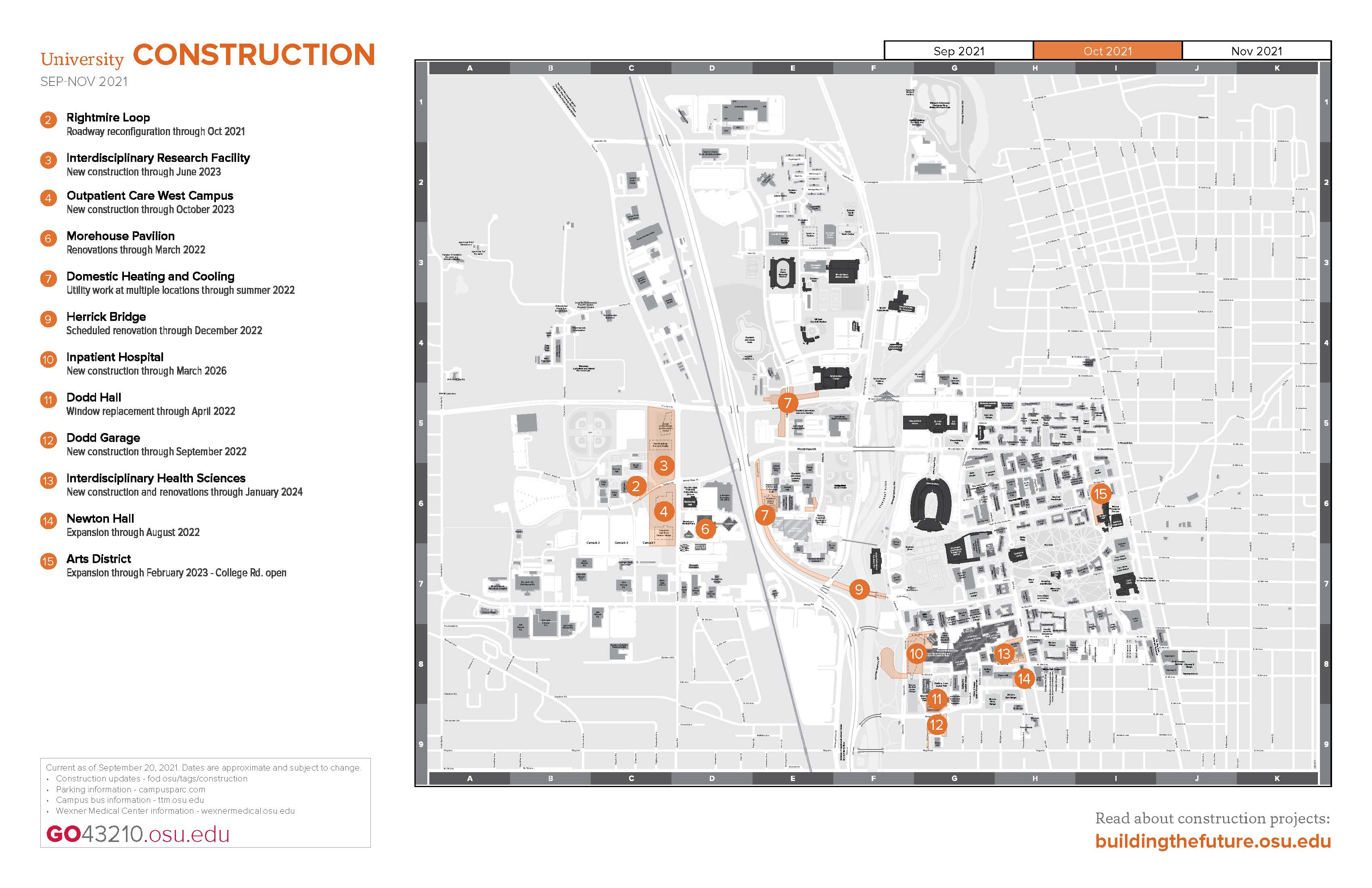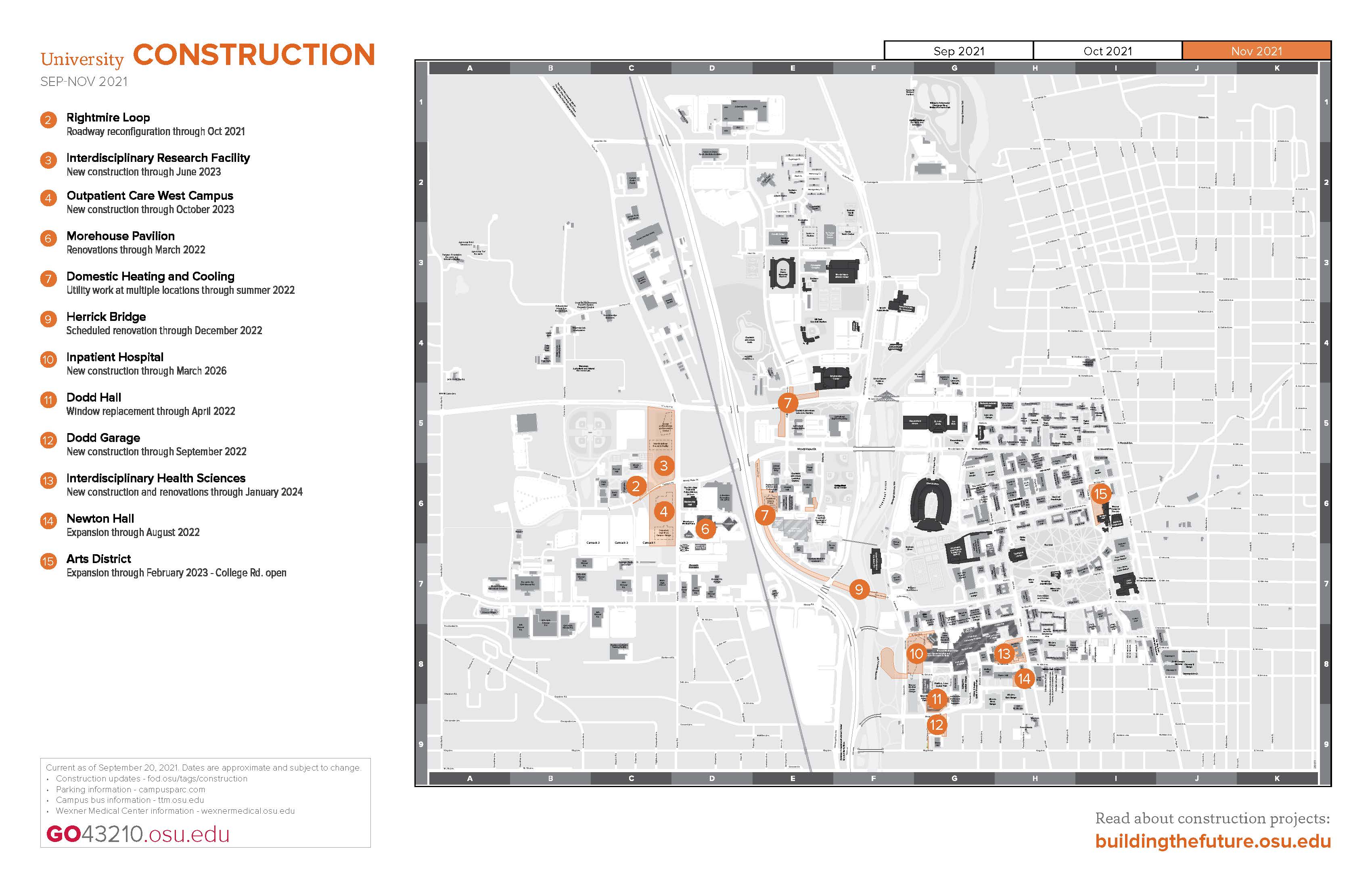 You're Going Places!  Get there safely.
Drivers should be on the lookout for pedestrians, bikes and scooters.
Pedestrians should always use crosswalks.
Keep your eyes up and your earbuds out when traveling on campus.
Everyone should follow directions of traffic control officers or construction signage.
We all share the road and the responsibility in ensuring it's done safely. Look out for your fellow Buckeyes! For additional traffic safety tips, visit sharetheroad.osu.edu.